Real estate advisory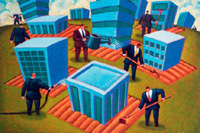 The Expertica Real Estate Advisory group provides services to owners, developers, builders, lenders, and users of real estate.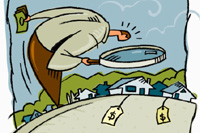 Our approach is multi-disciplinary, drawing on Expertica professionals in our assurance, tax and legal, and corporate finance groups and combining it with our real estate know-how. We deliver practical advice for your business needs by providing experience that originates from the beginning of real estate activity in Russia and the CIS countries.
We apply progressive methodology to valuation services, possess innovative approaches, and provide independent and objective advice. Our approach is oriented toward finding strategic business development solutions to meet each client's long-term business interests.