Corporate Taxation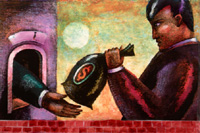 Our team of experts in corporate tax consulting is made up of professionals with deep experience in consulting Russian and multinational companies. Many of our senior professionals have worked in industry and we therefore have first hand knowledge of the problems you are likely to face and a practical and business focused approach to their resolution. Our deep knowledge of the issues which companies face in their everyday practice as well as related tax problems allows us to provide high value added services, including:
Corporate Tax Structuring
Preparation of companies for IPO or other fundraising
Tax reviews of company activities and identification of possible approaches to tax optimization
Tax structuring for investment projects
Consultation on corporate taxation issues (profit tax, property tax, etc.)
Tax risk management and tax compliance reviews.
E-Gambling
E-Commerce
Company Formation and Domiciliation Services:
Expertica offers you a customized incorporation service on a global scale. Whether you wish to establish a corporate presence in Europe, the US, Asia, elsewhere or simply offshore our service is rapid, cost effective and solutions driven.